Hardwood flooring in simple words
Wikipedia says:
Wood flooring is any product manufactured from timber that is designed for use as flooring, either structural or aesthetic.
When it comes to real hardwood flooring, there's solid hardwood and engineered hardwood.

Traditionally, hardwood flooring came in thick planks of solid timber.
Today, solid hardwood is still widely available, but many companies also offer engineered flooring—planks made with a thinner top layer of hardwood, bonded to other layers designed to prevent the floor from shifting during expansion and contraction cycles.
"All wood moves in three directions: There's tangential, radial, and longitudinal movement."
With engineered products, you're creating opposing forces within the board to try to restrict the natural movement of the wood.
First plank is engineered, second is solid.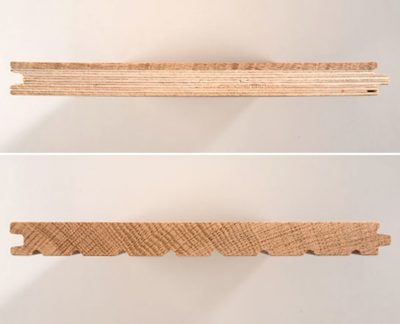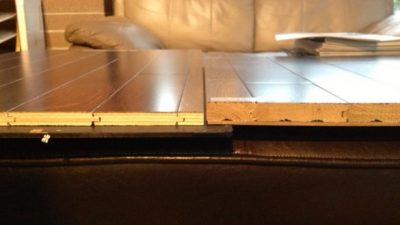 Both solid and engineered wood floors are made using real wood, so both are environmentally friendly.